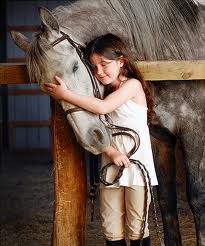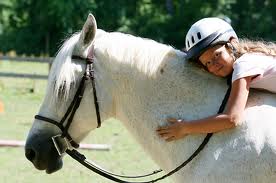 The Dance Equine Therapeutic Center, Inc.


Ithaca, NY
a 501(c)(3) non-profit organization
online donation now available

Mission

The Dance Equine Therapeutic Center reaches out to children, teens, individuals, families and horses in need to connect with nature, love and themselves to heal and strengthen the mind, body and spirit.
Why Equine Therapy?

As the body moves through the repetitive rocking motion, the movement opens learning receptors of the brain and neuron-pathways open and begin to function again and notify message ways in the body to communicate again deepening the healing connection. In conjunction, this causes the body to produce oxytocin, better known as feel good receptors, enhancing mental and emotional well being. Participants and doctors have reported physical and cognitive benefits. Benefits in the areas of improved function, improved balance, better coordination, increase in body strength, improved sensory coordination allowing for a feeling of more independence and freedom.

Equine specialized therapy is an emerging field in which horses are used as a tool for emotional growth and learning. Equine assisted therapies are a collaborative effort between the therapist and the horse. This "hands on" approach means the participants learn about themselves and others by participating in activities with the horses then they process, feelings, behaviours, observations and feedback. Equine assisted therapy has the added dynamic of utilizing horses each with different personalities, attitudes and moods as unique as those of each individual involved. Because of this, equine assisted therapy produces endless experiences and situations for discussion, analysis and learning. Equine facilitated therapies are effective in individual, family and group therapy.